How can we help you today?
Pharmaceutical Technology College
Develop the expertise you need for a successful pharmaceutical career.
Explore why training & education for a successful pharmaceutical industry career begins here. Visit us on YouTube
Toronto Institute of Pharmaceutical Technology (TIPT®) is North America's premier pharmaceutical Institute of education, technology and research.
Its reputation for outstanding pragmatic education and training in pharmaceutical technology is known worldwide and reflects the incredible success of its students as pharmaceutical professionals, as well the world-class novel research carried out by the faculty of the Institute.
Pharmaceutical Quality Assurance & Quality Control
Pharmaceutical Research & Development Technology
Pharmaceutical Manufacturing Technology
High Performance Liquid Chromatography
Pharmaceutical Regulatory Affairs
Pharmaceutical Quality Control Analyst Certificate
GRADUATES FROM TIPT HAVE BEEN HIRED BY
The pharmaceutical skills certifications earned by successful graduates of our programs are of a consistently high quality, making TIPT alumni some of the most desirable employees of leading pharmaceutical industry companies.
Our Testimonials
"After completing the Research and Development program at TIPT, I decided to pursue a career in Product Development within the Pharmaceutical industry. Career services helped me attain my goals by supporting me throughout the job hunting process and helping me to develop the skills I needed to stand out amongst numerous applicants."

Product Development Chemist, Accucaps Industries Ltd

"TIPT Career Services greatly facilitated my job search after graduation from TIPT by providing me with many job opportunities that I normally would have missed. TIPT further assisted me in attaining the career I wanted by improving my resume and job interview skills. These improvements ensured that I was effectively showcasing what I learned at TIPT, which set me above fellow job applicants."

Post graduate Diploma in R & D 2009 R&D Formulator, Elizabeth Grant Cosmetics

"TIPT Career Services helped me attain my first job through interview preparation sessions, résumé critiques, and finally established TIPT contacts. Their efforts provided a competitive edge in finding my first job."

Post Graduate Diploma in RA 2009, Quality Control, Body Plus Nutrional Products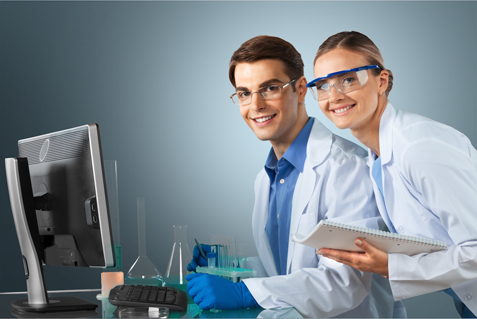 Schedule a Visit
Get up-close and relevant information about the institute, program details, tour our facilities and more!